Events
Grand Isle Migratory Bird Celebration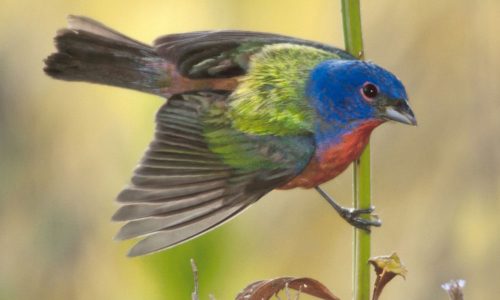 ​
The annual Grand Isle Migratory Bird Celebration will take place on April 14 and 15, 2023 throughout the town of Grand Isle.
"After a long flight across the Gulf of Mexico, migrating birds flock to Grand Isle to rest after their difficult journey. The island has become one of the best places in the world to see the variety of species flying north in the spring and back south in the fall," said Grand Isle Mayor David Camardelle. "The Migratory Bird Festival not only celebrates their arrival to Grand Isle but provides easy viewing access to visitors."
See songbirds in oak-hackberry woods, shorebirds and waders on beaches and in the marshes and raptors overhead. Grand Isle is an essential stop for songbirds during their spring and fall migrations across the Gulf of Mexico. The celebration is held annually to correspond with peak bird migration in April.
Highlights of this year's event include expert-led bird watching tours on the Grand Isle Birding Trail, State Park and of Elmer's Island. Visitors can watch the Louisiana Department of Wildlife and Fisheries catch migrating songbirds for weighing and measuring before release in Lafitte Woods Preserve. Kayak tours through the island's mangroves will also be offered.
This Annual Celebration Event, initiated in 1998, was created in part to support the purchase and management of the Grand Isle Sanctuary to protect some of the last remaining undeveloped chenier habitats (live oak ridges). The event is hosted by the Grand Isle Sanctuary Group, Grand Isle Community Development Team, Town of Grand Isle, The Louisiana Nature Conservancy and Barataria-Terrebonne National Estuary Program.